Eco Pro: B&W Paper developer, stop bath, fixer and Hypo wash
I used these photo chemicals to print a series of images, one of which was included in the show. The chemicals seemed to up the contrast slightly more than the chemicals I was previously using, but they were easy to control by changing my filter. The blacks were rich. Overall I was extremely happy with the outcome and the fixer didn't smell nearly as bad! I would definitely recommend these products!
Wax- Artemis Modeling Beeswax made with plant colors
I was previously using beeswax that I had bought through Dharma Trading Company in Berkeley. The wax is from the US.  All the information I could find indicated that it was very environmentally friendly.
The Artemis wax was not the best quality. It dried with an extra cloudy film and had sandy bits of pigment. I ended up not using it.
Green Prix Recycled Photo Paper- matte
The paper printed beautifully! I can't wait to get more! The colors were saturated and even.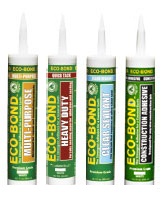 EcoBond adhesive clear sealant
So far so good! The sealant did dry clear as promised and seems to be holding well. I used it for the legs of the trunk and a few other small things that needed adhesive. It takes a little longer to dry than the instructions say.